Stick to the original aspiration and inherit the deliciousness.
The Orginal Hainanese Chicken Chop
Although times are changing, the care and love between family and friends will never falter. Just like Hua Mui's original intention - to uphold the true meaning of companionship.
British colonial era, the British invaded Nanyang, impacting it's local culture. As descendants of the Hainanese, we developed Hainanese dishes with our very own flavour and recipes, so that the British and locals who came here could enjoy Hainanese specialties. Thus began the journey of Hua Mui.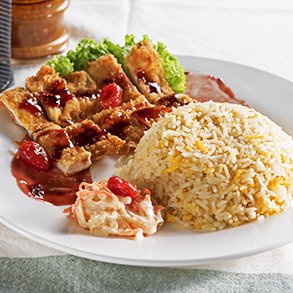 Fried Rice with Blue Berry Chicken Chop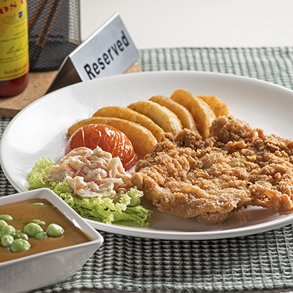 Hainanese Chicken Chop
Hua Mui Mee